Blog
Main Blog Category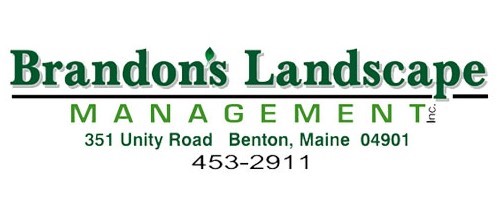 Brandon's Landscape Management Inc., owned by our member Brandon Moore, has been providing the Waterville area with high-quality landscaping services since 2003. Brandon's Landscaping Management Inc. provides spring and fall clean-up, mowing and trimming, mulch bed maintenance, plantings, hedge trimmings, and more.
If your home or business needs landscaping, contact Brandon's Landscape Management Inc. at 351 Unity Rd Benton, ME 04901 by calling 207-453-2911 or emailing brandon@brandonslandscapeinc.com.
At Connected Credit Union, we're here for you and your business! Contact us today to learn more about how we can help with our business services including savings accounts, checking accounts, mortgages, lines of credit, low rate equipment and auto loans.

connectedcreditunion.org
Augusta 207.623.3857 • Winslow 207.872.2636
Building Lifelong Financial Relationships – Get Connected, Stay Connected
3 POPULAR BUDGETS YOU CAN STICK TO
Creating your budget can be hard, and following it can seem even harder. With so many different types of budgets you can use, choosing one that will work for you may seem impossible. We've got three popular and helpful budgets that suit different types of financial goals and personalities.
Pay Yourself First Budget
Best For: Savers
Steps:
Start with your monthly income

Pay yourself first, by subtracting money for your savings goals

Pay Regular Bills

Decide what to do with the surplus, you've already met your savings goals so it's up to you!
50/20/30 Budget
Best For: Spenders
Steps:
Start with your monthly income

50% of your incomes goes to housing, transportation, utilities, and groceries

20% of your income goes to savings, retirement, and debt repayment

30% of your incomes goes to lifestyle expenses, such as entertainment and childcare
Zero-Based Budget
Best For: Regular Monthly Income
Steps:
Start with your monthly income

Subtract out your monthly expenses, such as rent and food expenses

Subtract out your variable expenses, such as entertainment and clothing expenses

Account for your savings goals, such as an emergency fund

Have a bottom line of $0 – every dollar should be accounted for