Home
> Giving Tree | Connected Credit Union
Giving Tree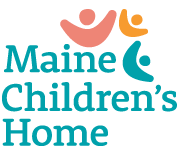 Maine Children's Home Giving Tree
This holiday season, our Augusta and Winslow branches are hosting Giving Trees to benefit the Maine Children's Home Christmas Program. The Christmas Program provides boxes of brand-new toys, books, games, warm clothing, and winter essentials to over 1,000 Maine children whose families face financial hardship.
Visit a branch lobby and choose a tag from one of our Giving Trees. Please return the item unwrapped by Friday, December 1.
You can also shop online via the Amazon Wishlist and have the items shipped directly to the Maine Children's Home in Waterville.
Learn more about the Christmas Program
Disclaimer: Any reference made in this blog to a specific product, process, or service does not constitute or imply an endorsement by Connected Credit Union of the product, process, or service, or its producer or provider.
« Return to "Blog"