Home
> Hannaford Fight Hunger Bag Program
Hannaford Fight Hunger Bag Program
Hannaford Fight Hunger Bag Program!
We are excited to share that Maine Credit Unions' Campaign for Ending Hunger has been selected to benefit from Hannaford's Fight Hunger Bag Program, which makes it easy for customers to contribute to their local communities.
For National Hunger Awareness Month (June), whenever a $2.50 reusable Fight Hunger Bag is purchased at the Hannaford located at 29 Whitten Road in Augusta, $1 will be donated to Campaign. The Whitten Road store is the only location where a Fight Hunger Bag purchase will benefit the Campaign for Ending Hunger this month. This is a great way to broaden awareness and help our cause.
We are confident that with the help of our dedicated members, we can raise critical funds to help feed our neighbors in need. Please consider sharing news about this fundraiser with your family and friends as well! The Fight Hunger Bags will be located on displays around the store and at the checkout.
Thank you for helping our credit union feed our neighbors in need. To learn more about this program, please visit hannaford.bags4mycause.com.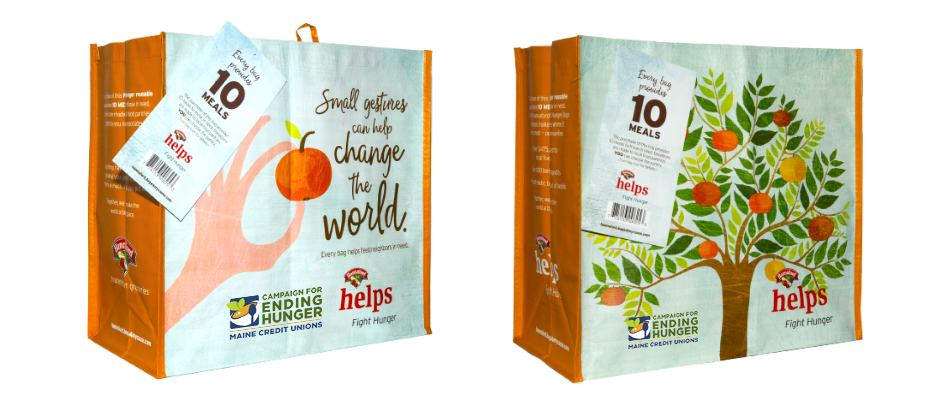 « Return to "Blog"