The final step of the merger of Winslow Community Federal Credit Union and Connected Credit Union, previously approved by Members and
Regulators, is to merge our computer systems together. Beginning Friday, January 29, 2021 at 4:00 p.m., both credit unions computer systems will undergo a conversion bringing the two systems together. There will be some service interruptions during this process. On Monday, February 1, 2021 at approximately 8:00 a.m., the system conversion will be completed and Winslow Community Federal Credit Union members will be fully integrated with Connected Credit Union.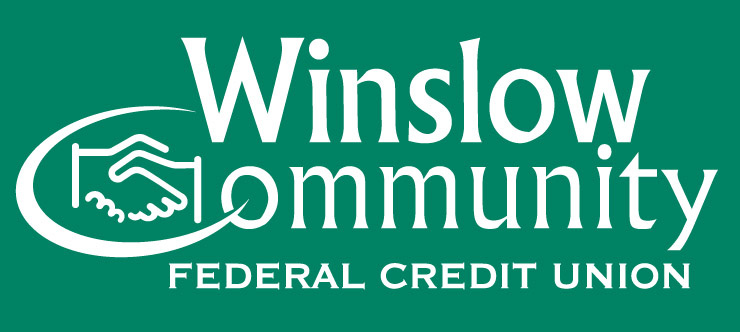 It's official -

6/29/2020
We are pleased to welcome the staff and members from Winslow Community Federal Credit Union to our Connected Credit Union family! While this partnership is considered a merger from a regulatory standpoint, all parties involved view this as a coming together of like institutions and a "win, win" for all. This partnership positions us for continued growth and sustainability while meeting the needs of our members. All existing branch locations will remain open, providing full-service to members.
5/12/20 - The results are in!
The Board of Directors of Connected Credit Union is pleased to announce that the respective memberships of both Connected CU and Winslow Community FCU have voted to approve our merger. We appreciate the support of our members and look forward to officially beginning our new partnership later in June. Additional details will be forthcoming in the weeks ahead. …get Connected …stay Connected!
Special Meeting of 4/09/20 Postponed
Due to the social distancing precautions currently in effect, we have postponed the "Special Meeting of the Members" originally schedule to take place at the credit union on April 9th from 5:30 – 7:00 p.m. The purpose of the meeting was to vote to have Winslow Community Federal Credit Union merge into Connected Credit Union and authorize the Board of Directors to carry out the steps necessary to complete the merger. We are exploring alternative options including holding a "virtual" meeting, should the current restrictions of holding in-person gatherings extend beyond the end of April. We want to provide our members with the opportunity to vote on this important issue and rescheduling the meeting will allow this to happen, while maintaining the safety of everyone involved. In the coming weeks, you'll receive another "Special Meeting Notice" along with a ballot and additional details for the meeting date. In lieu of attending the special meeting you can mail in your ballot. Changing the date of the special meeting requires that we begin the voting process all over again. So, even if you mailed in your ballot previously, in order for your vote to be counted, we ask you to vote again. COVID-19 has affected all of us in one way or another and we appreciate your understanding as we work through this process.
P

artnership Update
State of Maine and the National Credit Union Administration grant merger approval!
Boards of Directors and Staffs of Connected and Winslow have been working diligently over the past year to bring our two credit unions together. By combining resources with Winslow, we've found a partner that will allow our credit union to continue building relationships with our members for many years to come. The Maine Bureau of Financial Institutions and the National Credit Union Administration have approved our merger application. In a separate action, the Superintendent of the Maine Bureau has simultaneously approved a bylaw amendment adding Lincoln and Waldo Counties to our field of membership, contingent on completion of the merger. We ask you to join our financial regulators and Boards of Directors in supporting this merger by voting YES when you receive your ballot. The results of the member votes will be finalized once both memberships have voted. If approved, the legal date of the merger will be no later than June 30, 2020. A data conversion will take place at a later date but as the continuing credit union, there will be no action required or any changes to current Connected Credit Union member accounts.
Connected is a community chartered, Maine Credit Union whose field of membership currently consists of those living, working, attending school or worshipping in Kennebec or Somerset County as well as educators throughout Maine. At Dec. 31, 2019, Connected had assets of $46.6 million, 3,870 members and two offices located in Augusta, Me.
Winslow is a community chartered federal credit union whose field of membership consists of persons who live, work, worship, attend school, or businesses located in one of 14 surrounding towns. At Dec. 31, 2019 Winslow had assets of $43.8 million, 4,710 members and a single office located in Winslow, Me.
As always, we welcome any questions you may have. You may email Connected Credit Union at mergerinfo@connectedcreditunion.org or call Rick Lachance, CEO at 623-3857 x1204. Please visit our website FAQ's for more information. We appreciate your ongoing support of Connected Credit Union.